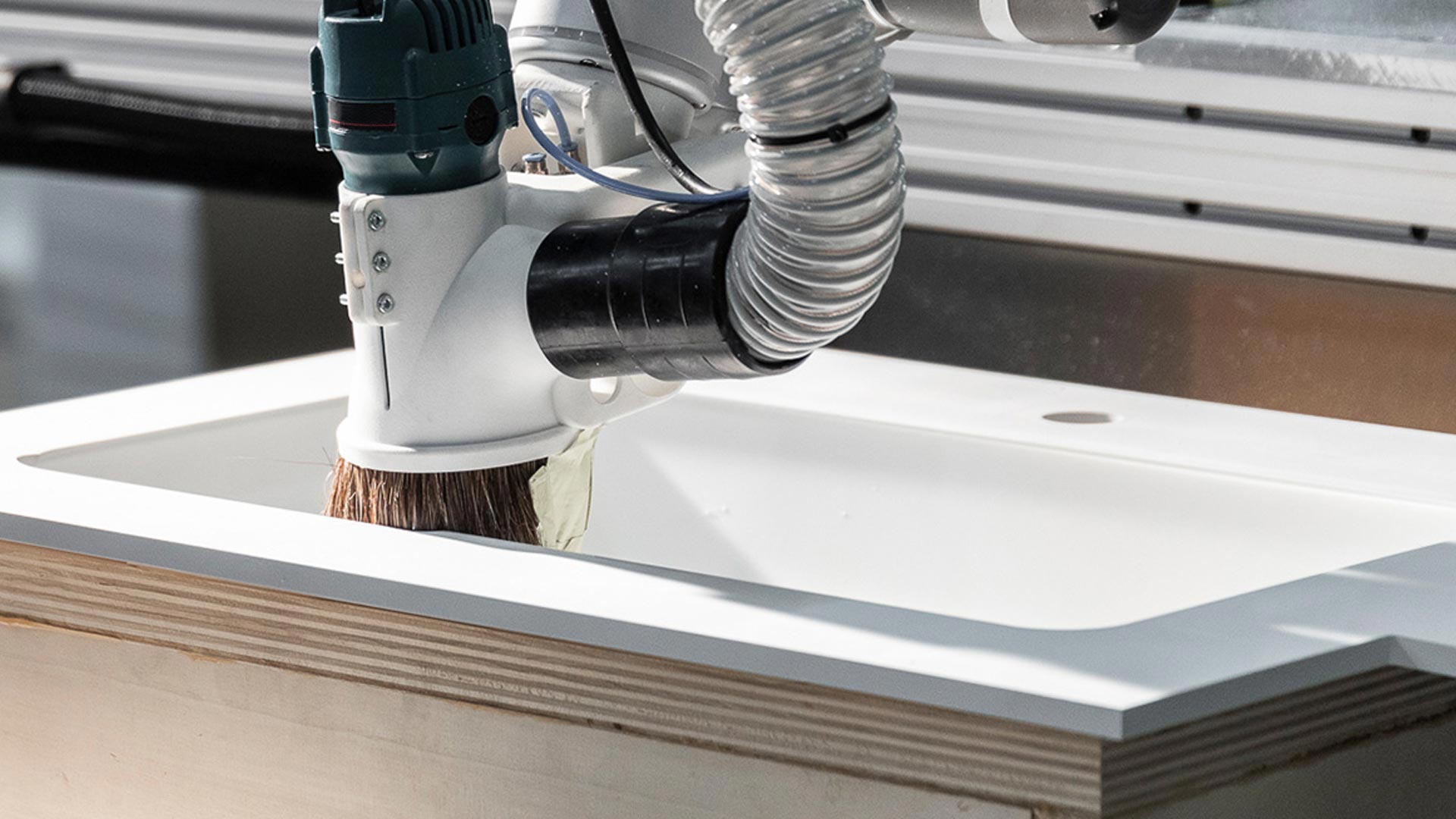 Continuous research and the courage to take new paths have always distinguished our reality. Technology and Made in Italy Design are combined to create new solutions and set new standards and trends.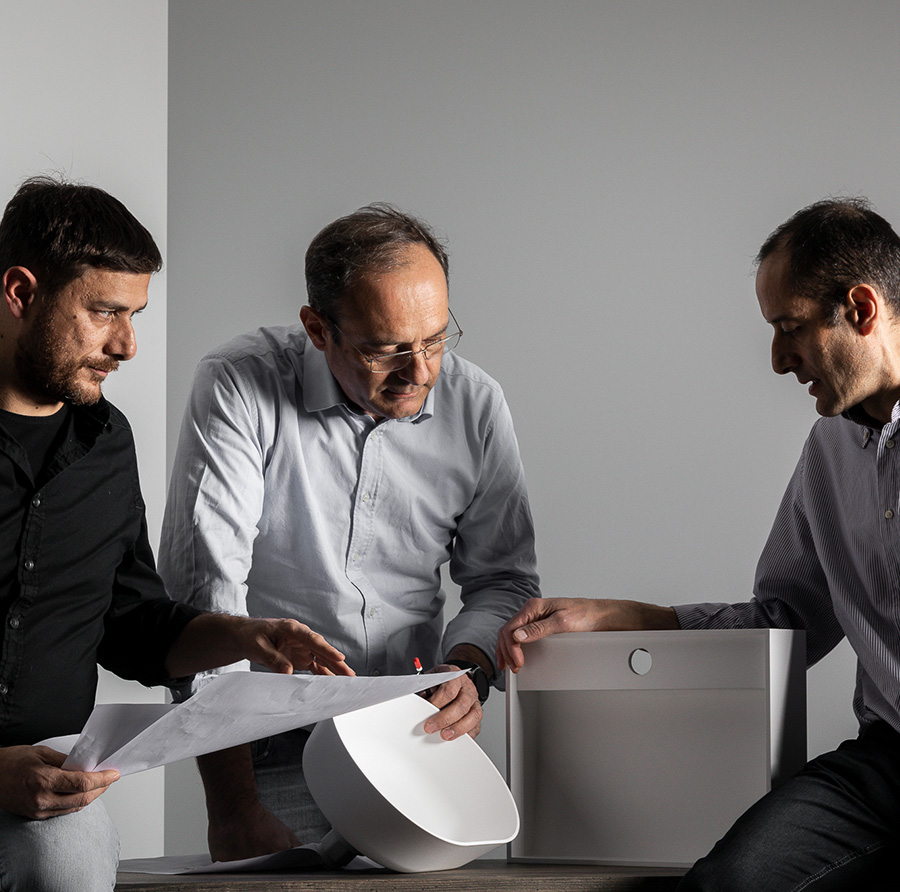 We are happy to take on the new challenges of the future, with an eye to the past and to our fifty years of experience.
Our internal research and development department is always trying to find new solutions for the market. We are constantly looking for light and performing materials, such as the new shower footboards, which are light, resistant, comfortable and waterproof.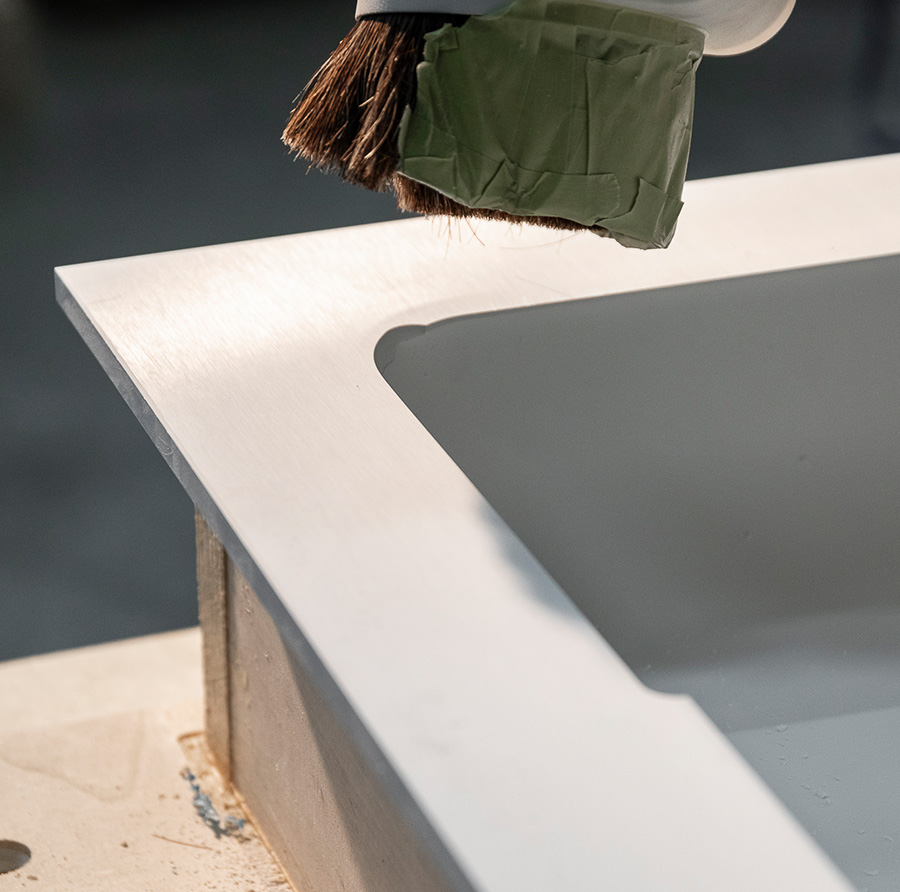 Cutting edge instrumentations
We use machines for thermoforming, cutting and laser engraving, as well as three- and five-axes milling machines and ovens to process plastic sheet materials, including mainly cast methacrylate (PMMA), PS and ABS.
Our machinery is at the forefront in production and processing.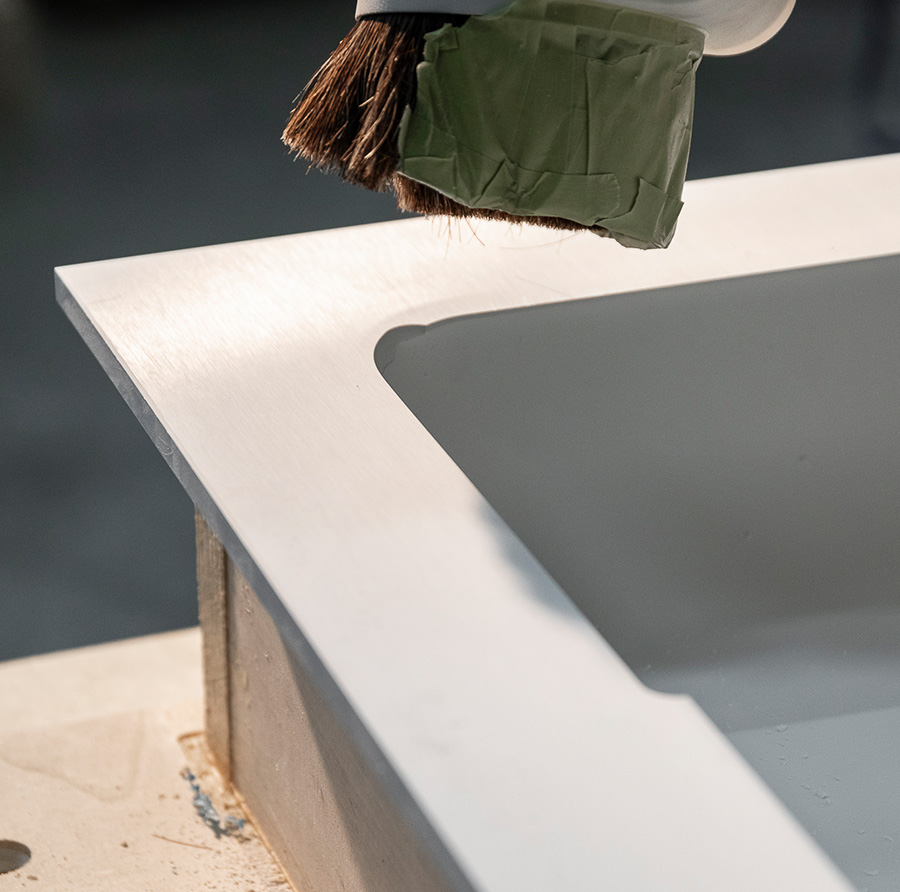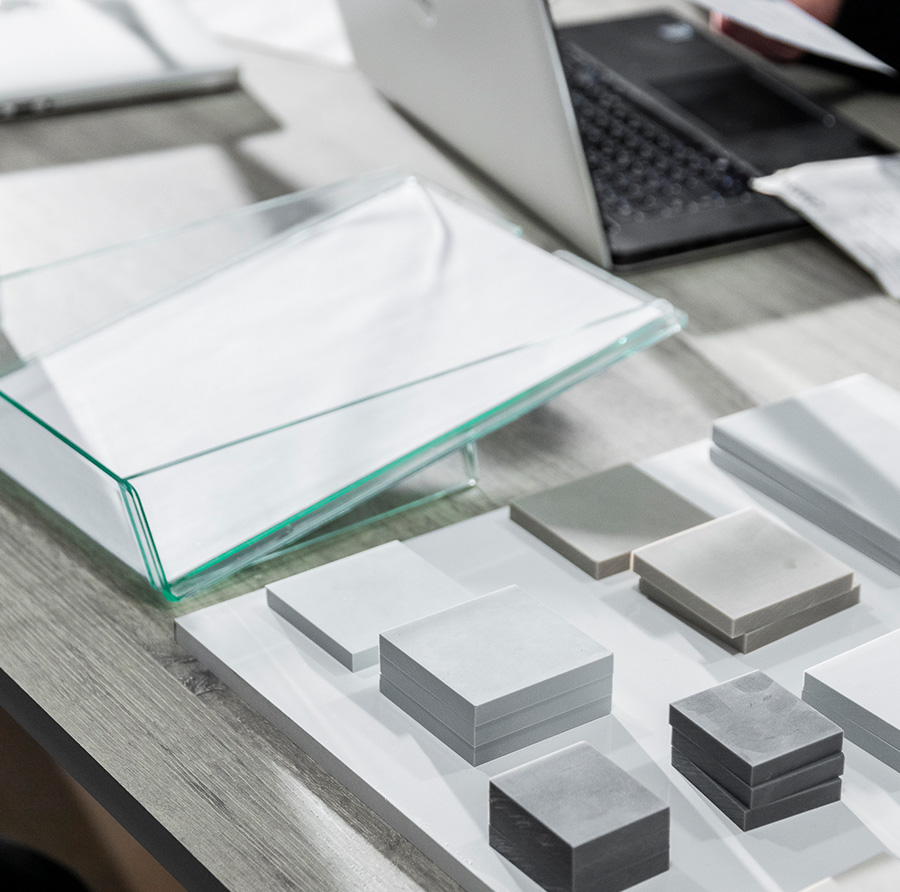 Last generation materials

Our work is also characterized by the use of a special material: Ocritech®, a new generation acrylic.
Thanks to its properties, the resulting benefits for the furnishing materials are substantial: this material can be easily sanitised and thus ensures perfect hygiene; it is light, durable, pleasantly silky to the touch in its matt version and it is also resistant to the UV rays, so that, even after a long time, it does not change colour and does not yellow.